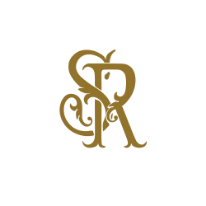 ALL ABOUT
Shahista Rizvi
MORE
Shahista Rizvi, a versatile designer by profession, an alumnus from a reputed designing institute who's a love affair with gemstones & diamonds began since childhood. She firmly believes in following her passion, her dreams and most of all, her heart. Besides nature being a major source of her inspiration, her personal experiences have also created an impact on her life that has translated into a creative streak that is evident in her designs. For Shahista, inspiration also comes from sentiment because she believes "designs are everywhere, they can be disclosed to you in any form, depending on your interpretation". Recreating the Victorian era with new style statements to suit the contemporary times, specialized in Victorian style to enhance the vintage golden era, designs expressing confidence and serenity, laying emphasis on ideas such; bringing years of experience to the table in the International and Indian market, her designs have a blend of the best of the East and West. When it comes to quality, design, she leaves no stone unturned. Every single design by her has a story to narrate.
EXPERIENCE
Jewellery Design
We're inspired by everything around us because we believe colors lie in the memories of the time. The only reason we're specialized in Burmese Gemstones. We offer hallmark Gold (22KT, 18KT, 14KT), Silver (92.5) & Platinum. Diamond & Solitaires (Certified), to make our every single jewellery piece unique. We're not just limited to women, a versatile range for men is available as well and customized vintage antique Victorian jewellery for both.
Fashion Design
Apart from customized jewellery we also specialize in Victorian style clothing for both men and women. Our collection includes voluminous gowns embellished with light embroidery, elegant sherwanis, embellished costumes with different style tops, aged velvet bandhagalas, jackets and much more. We relentlessly strive to support the heritage Vintage craft re-innovate them with modern elements of designs and adds. We provide the packages for destination theme weddings or parties inclusive of designer jewellery and attire.
Wedding
Discover the romance of a Victorian wedding. We not only take care of the perfect look of the couple but also translate their dream wedding into reality. Elegance being our forte, we add flamboyance to every occasion by creating customized centerpieces with stylish bouquets, pearls and embellishments, dramatic lighting, statement designs for the stage and beautiful décor concepts for the photo area and wedding sets, thereby giving full justice to the theme of the event.
BY APPOINTMENT ONLY...
To book an appointment
WITH
Shahista Rizvi
WE ARE ALWAYS OPEN TO NEW COLLABORATIONS WITH BRANDS, MODELS AND CREATIVES

YOU KNOW WHAT TO DO - JUST DROP US A LINE